Features
Two channels of industry-leading technical performance, built tough and packed with new features.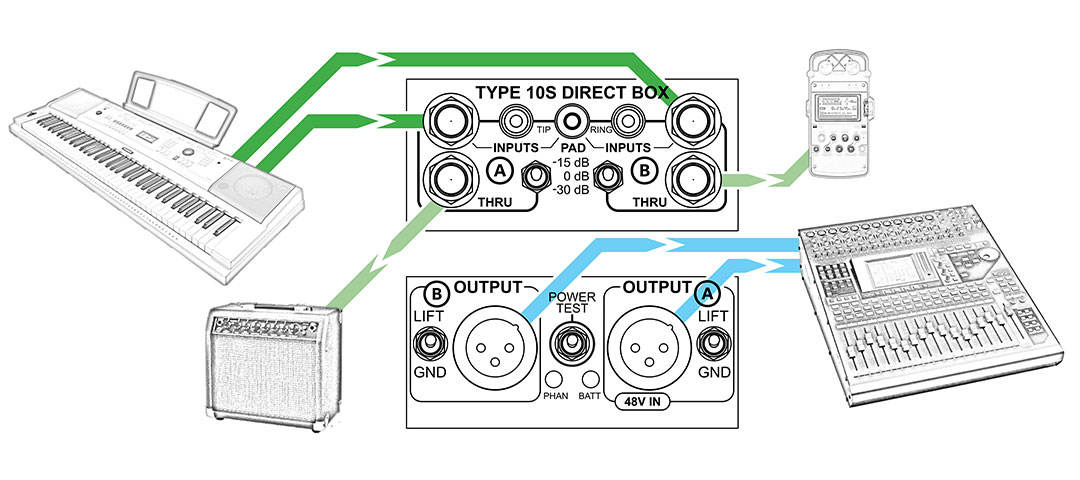 Connected and Protected
Use the rock-solid transformer isolation of the Type 10S to eliminate hum, buzz, and RF interference from your long XLR runs.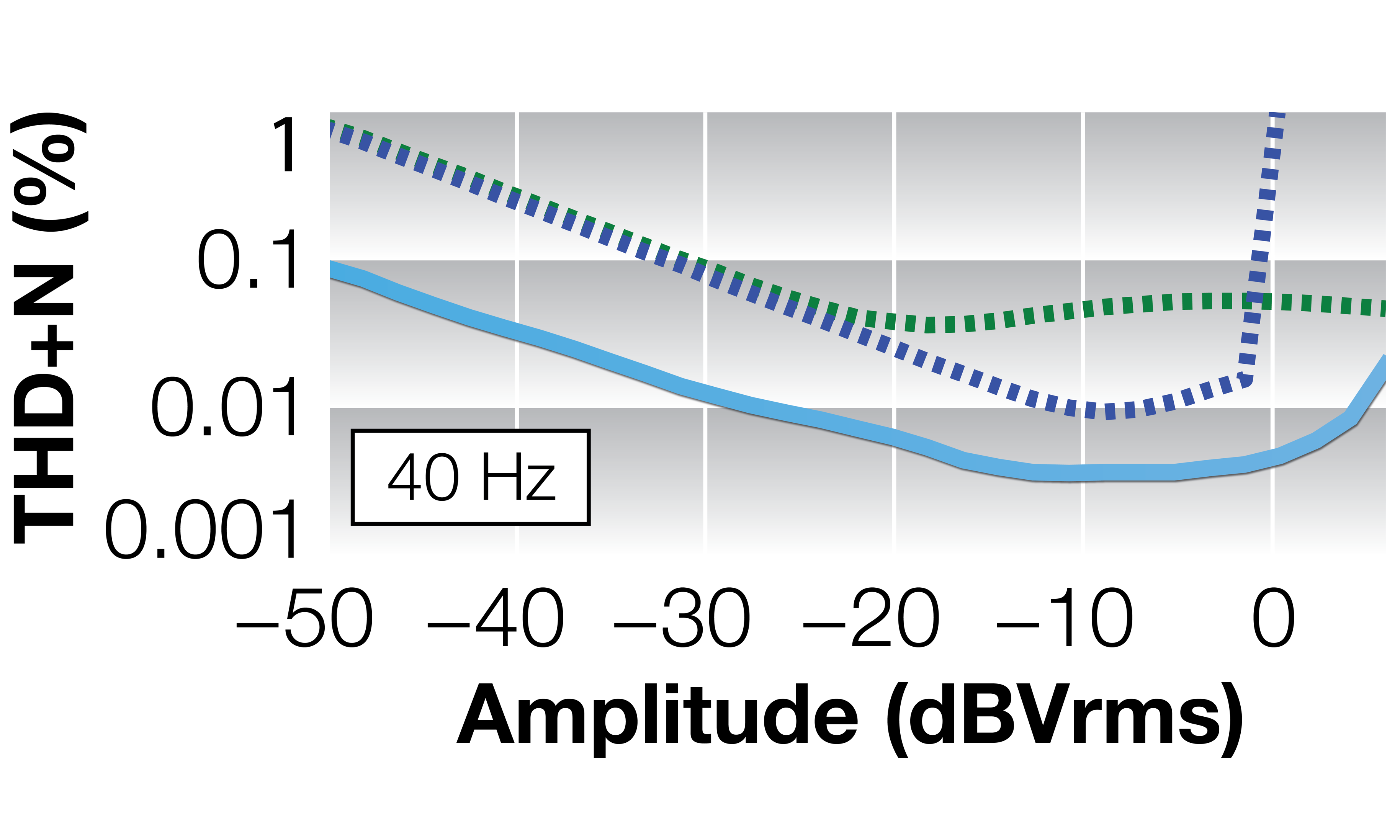 Outstanding Performance
The Type 10S achieves the highest SNR, lowest phase deviation, and lowest distortion of any DI. Some boxes achieve low distortion over a narrow range of frequencies and levels, but end up coloring the low frequencies and distorting loud signals. The Type 10S maintains exceptionally low THD and IMD across the entire audio band, and for a wide range of input voltages, rendering your sound with extremely high fidelity.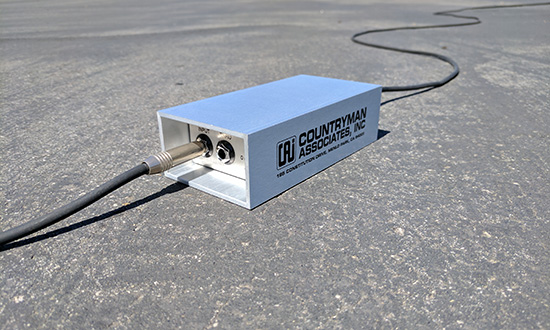 Versatile
We understand that conditions on the road are not always ideal—noisy electrical systems, mix boards positioned across a stadium with low input impedance and low or no phantom power for your box. The Type 10S has rock solid isolation and is designed to drive any board across hundreds of feet of cable whether or not you have phantom power. That means that whatever environment you're in, your sound will be consistently great.
Crush the Competition
Okay: we're a little obsessed with direct boxes. We enjoy inspecting aluminum extrusions for nicks, browsing switch datasheets during lunch, and devising new ruggedness tests for our legendary Type 85, and new Type 10, Type 10S Stereo, and Type 85S Stereo boxes. In our defense, the DI is one of the first elements in your system, and the way it performs can make or break your sound. Every Countryman Direct Box is built unreasonably tough, because we know life on the road and in the studio is rarely reasonable. When it comes to outrageous ruggedness, Countryman DIs crush the competition.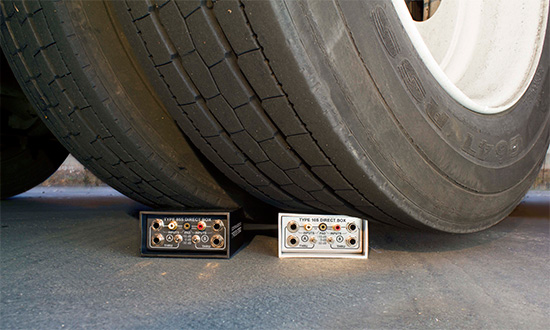 Indestructable
Like the Type 85, the Type 10S is armored inside and out, with a molded core wrapped in an extra thick architectural aluminium housing. The switches and connectors are fully recessed. The electronics are just as tough—the Type 10S shrugs off static spikes and will survive with the input connected directly to 110 V or 220 V line voltage.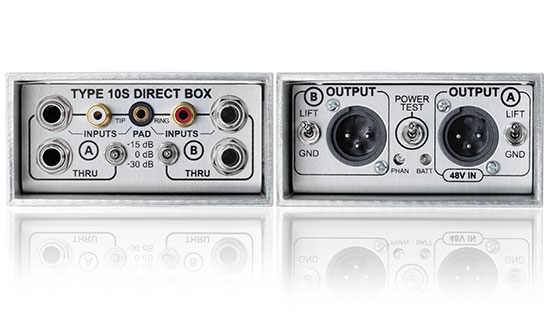 Pure and Simple
The legendary Type 85 achieves greatness partly through its simplicity: no unnecessary roll-off switches or EQ options. With the Type 10S, we kept it simple while adding some new features that we think can really help you on the road. Handle sizzling hot outputs from active keyboards using the -15 dB pad with virtually immeasurable distortion. Use the edge of a coin to access the battery. Check the battery voltage and monitor the quality of the phantom power with the flip of a switch.
Frequency Response:
10 Hz to 50 kHz (+/- 1 dB)
Deviation From Linear Phase:

30 Hz: +/- 2°

100 Hz to 20 kHz: 0°

Noise (Shorted Input, BW=22 HZ TO 20 KHZ):
1.8 uVrms (-115 dBVrms)
Distortion (1 VPP in, RL= 1.2 KOHM Through 200 FEET of XLR cable):

THD (1 kHz): < 0.001%

THD (30 Hz to 20 kHz): < 0.005%

IMD (10 kHz/60 Hz, 4:1): < 0.002%

Cross-Talk Rejection:
> 105 dB (20 Hz to 20 kHz)
Power Options:

48 V Phantom (1.5 mA)

9 V Battery (4.8 mA, 130 hours on a typical alkaline)

Input Protection:
220 Vrms and 20,000 V static discharges
Transformer Isolation Voltage:
> 500 V from instrument ground to XLR output pin 1
Padding Settings:

0 dB

-15 dB

-30 dB

RF Filtering:

Input: 1.5 MHz low-pass filter

Output: 60 kHz low-pass filter

Maximum Input Level (1% THD):

0 dB pad: 5 Vpp

-15 dB pad: 28 Vpp

-30 dB pad: 158 Vpp

Input Resistance:

0 dB pad: 10 MOhm

-15, -30 dB pad: 10 kOhm

RCA and 1/8" inputs: 20 kOhms

Input Capacitance:
240 pF (equal to 3 ft of low-capacitance guitar cable)
Output Polarity:
Pin 2 positive
Dimensions:
6.25" x 4" x 2" (159 mm x 102 mm x 51 mm)
Weight:
31.2 oz (0.88 kg)