Features
Description
The Magnetic Isolation Clip consists of two halves that can be placed on either side of a piece of cloth and clamp together magnetically. The inner piece has a lanyard made of clear nylon line, which can be hooked over a button to make retrieval easier. This clip provides excellent rejection of handling noise and is ideal for attaching the mic to delicate materials where pins are inappropriate.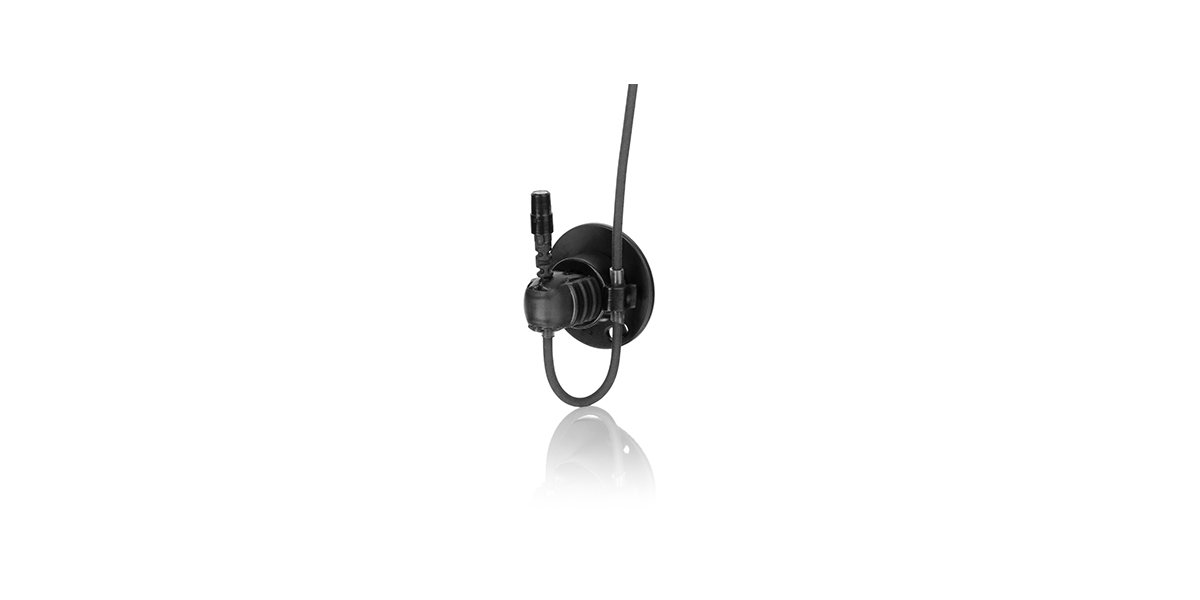 Color
Countryman products come in a variety of colors to blend in with their surroundings:
White is a versatile choice for light-colored fabrics. Use a felt-tip permanent marker to dye white caps for a custom color match to clothing.
Light beige works well for light and pink skin tones.
Tan works very well for Caucasian skin tones as well as olive complexions.
Cocoa is the ideal choice for very light brown to chocolate skin tones.
Choose Black is the most popular choice for hiding against clothes. Use it for deep brown skin, or on other skin tones when you want the mic to be visible.
When in doubt about a skin tone match, choose the darker option. That's because a mic that's too light can resemble a scar or blemish, while a mic that's slightly darker than the background resembles a shadow and draws less attention.