Features
The I2 Instrument Microphone combines smooth frequency response, low noise, and precise polar patterns with deep nulls: perfect for capturing the full character of instruments.
Description
he I2 Instrument Microphone has been engineered from the ground up for smooth frequency response, low noise, and precise polar patterns with deep nulls and natural on- and off-axis response. The combination of small size and sonic precision makes it ideal for X-Y, M-S, and other techniques that rely on accurate coincident positioning and consistent patterns. Its tiny size makes it perfect for distance miking that is invisible on camera. Flexible new close miking techniques are aided by Countryman's line of instrument mounts, which are designed to mount securely and gently to many different instruments.
What's Included?
I2 Microphone
Windscreen
Basic Clip
Carrying Case
Pattern
 Omnidirectional microphones pick up sound from all directions equally.

 Cardioid rejects more ambient noise compared to an omni while providing a wide front-lobe for flexibility in placement.

 Hypercardioid provides the most rejection of ambient noise but has a narrower front-lobe.

Bidirectional picks up sound equally from two directions, and are commonly used in mid-side recording setups.
Sensitivity
We provide the I2 Instument microphone with two sensitivity options:
Standard Gain: great for close miking and loud instruments like horns.
High Gain: increased sensitivity for distance miking and capturing detail in quieter instruments.
Brand/Model
Brand is the manufacturer of the wireless transmitter or digital recorder which will be used with the microphone.

Model is the model number of the transmitter pack or digital recorder. Choose "Hardwired" for a phantom powered XLR3 connection.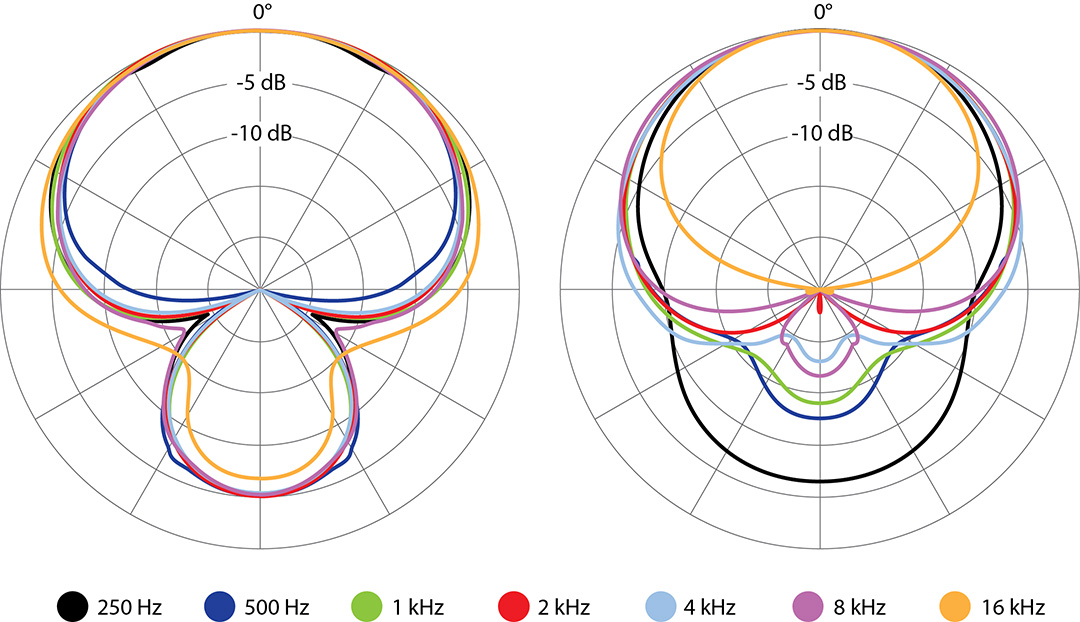 Unparalled Precision
The I2 maintains excellent pattern control and frequency response at all angles, for uncolored recordings and reduced feedback issues.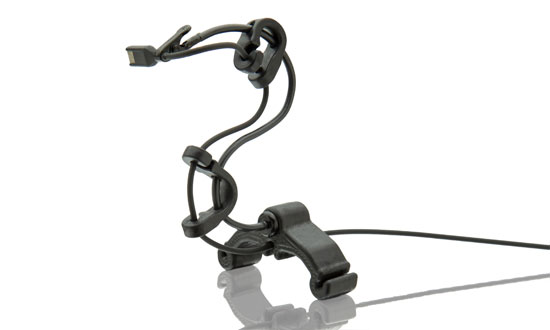 Complete Control
The instrument-specific mounts for the I2 provide positioning freedom, allowing you to direct the microphone pattern to capture the natural tone of your instrument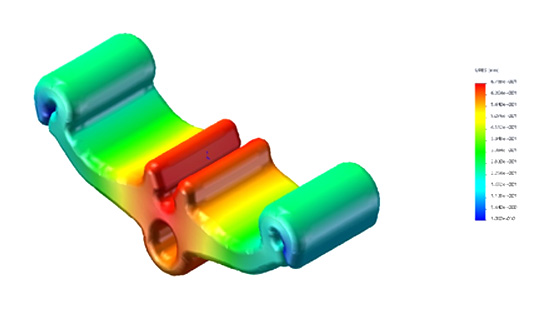 Vibration Damping
I2 Instument Microphone mounts are designed to minimize vibration noise, including the use of viscoelastic damping materials to reduce transmitted shocks and key noise for clear audio recordings.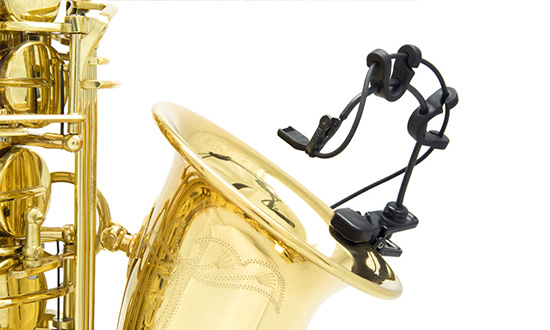 The I2 Brass Instrument Mount has vibration-damping jaws that tightly grip the bell, with an adjustable wire that can be positioned at the center of the bell or placed to capture sound through the keys.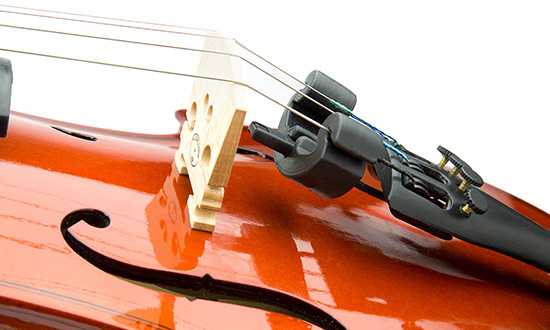 The I2 Violin Mount positions the microphone between the bridge and tailpiece in a secure, vibration isolating mount. Point the microphone toward the violin body.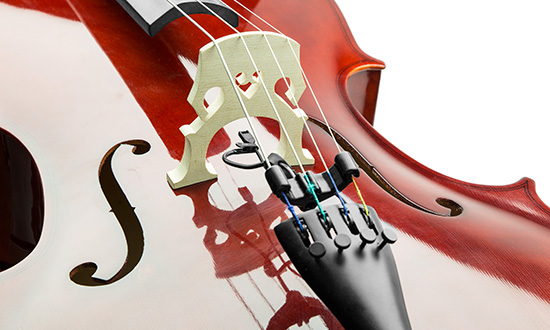 The positioning arm on the I2 Cello Mount allows for a variety of microphone positions, including under the bridge or over the F-hole. Make sure the silver (active) side is pointed toward the body.
Frequency Response:

Omnidirectional: 20 Hz to 20 kHz

Directional: 50 Hz to 20 kHz

Overload Sound Level:
150 dB SPL at 1% THD
Ouput Impedance:
600 Ohms +/- 2% balanced, transformerless. Will drive load impedance without distortion at full rated SPL.
Equivalent Acoustic Noise:

Omnidirectional: 25 dBA

Directional: 29 dBA

Power Requirements:
6V to 50V Phantom at 4mA. Voltage below 24V wil result in reduced overload SPL.
Sensitivity:
1.4 mV/Pascal
Dimensions:
9/32" x 7/16" x 5/32" (7mm x 10.5mm x 3.5mm) excluding cable strain relief.