Features
Description
The H6 Headset Headframe provides a secure and comfortable fit on the head, and can be purchased separately from the H6 Mic Boom and H6 Cable. The headframe is compatible with both omni and directional H6 models.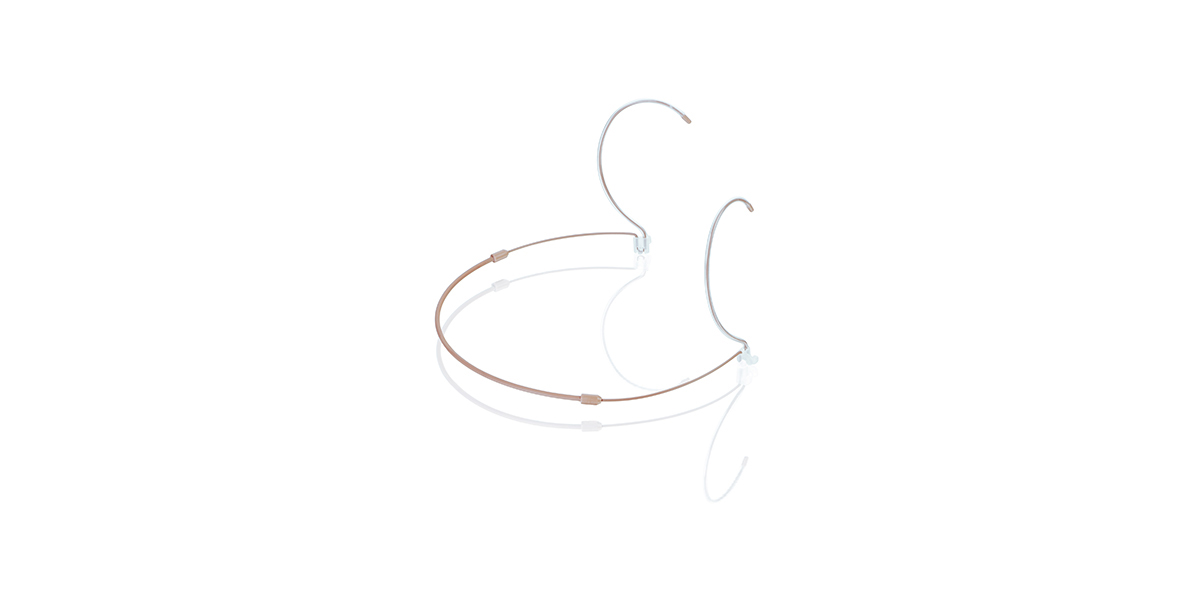 Color
Countryman products come in a variety of colors to blend in with their surroundings:
Light beige works well for light and pink skin tones.
Tan works very well for Caucasian skin tones as well as olive complexions.
Cocoa is the ideal choice for very light brown to chocolate skin tones.
Choose Black is the most popular choice for hiding against clothes. Use it for deep brown skin, or on other skin tones when you want the mic to be visible.
When in doubt about a skin tone match, choose the darker option. That's because a mic that's too light can resemble a scar or blemish, while a mic that's slightly darker than the background resembles a shadow and draws less attention.