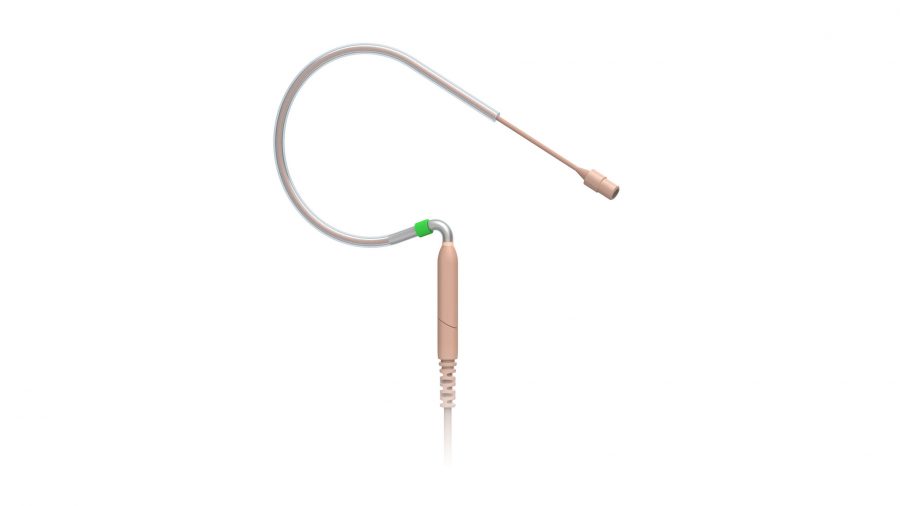 Product Options:
Clear Options

FEATURES
The E2 Earset redefines pure sound in a virtually invisible package, and is easier to use than even a lavalier or podium microphone. Like the classic E6 Earset, the E2 rests over the ear, but has a much shorter boom, with a uni-directional element that provides nearly the isolation of an E6 Omni at the mouth, but with significantly less visibility. With an equalizing circuit built into the audio connector, the frequency response is tuned so you can experience full-bodied bass and precise highs that are indiscernible from an omni mic at the mouth.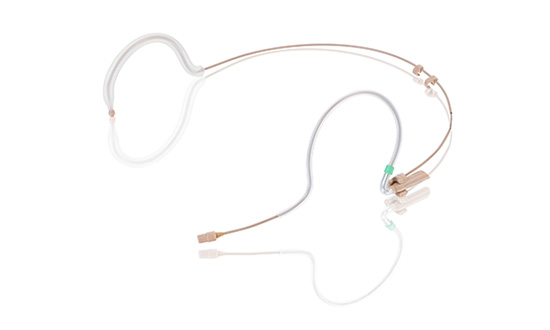 VERSATILE (EARCLIP)
The E2 works well with the Earset EarClip to create an extremely low-profile two-ear headset.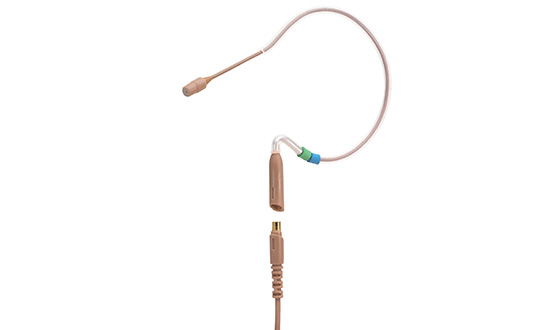 FUTURE-PROOF
The E2 water-resistant detachable connector makes cable or transmitter changes easy.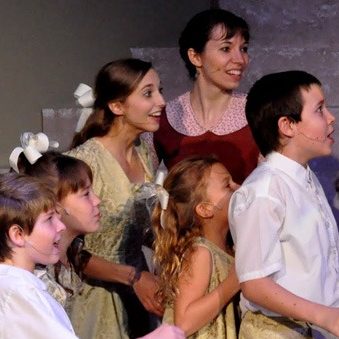 "We frequently have a lot of child actors. With many children, the boom on the E6 may be a bit long. The E2, by contrast, has a shorter boom and, as a result, works really well on their smaller faces. The audio performance is first rate on both models, so by having the added flexibility of using the E2 with its shorter boom, we can readily accommodate every performer. I find our actors love the Countryman E6 and E2 microphones. They're very comfortable wearing them, they like the way the mics fit on their faces, and they remain in place very well, so they're never distracting. "
E2 Earset
WHAT'S INCLUDED
WHAT'S INCLUDED?
E2 Earset microphone
Detachable cable.
Black and White Single Tie Cable Clips
Protective Cap (Hypercardioid)
Windscreen
Carrying Case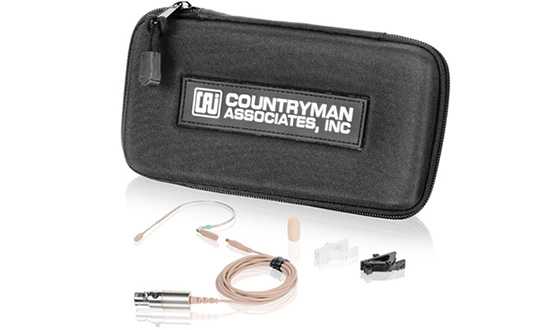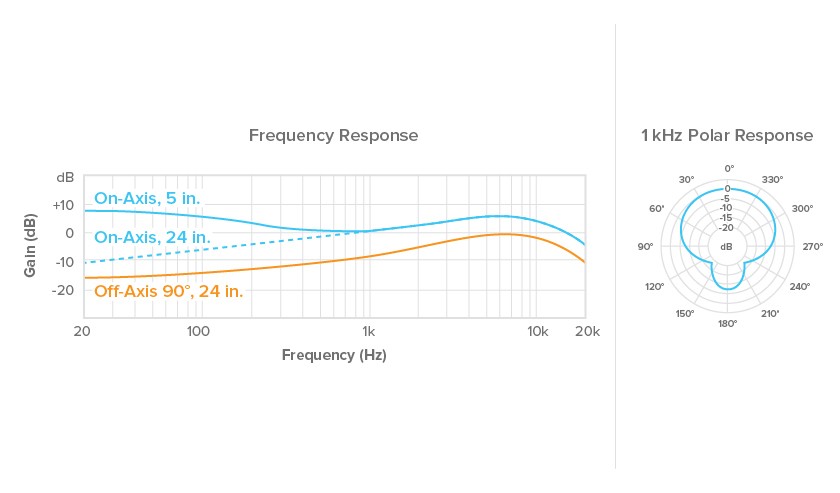 E2 Earset Downloads
Frequency Response:
20 Hz to 20 kHz
Polar Pattern:
Hypercardioid
Operating Voltage:
1 to 2 Volts
Weight:
0.05 oz (1.43 g) without cable
0.48 oz (13.7 g) with TA4F cable
Sensitivity:
W5 (no band): 3.0 mV/Pascal (-50.5 dB re 1V/Pa)
W6 (blue band): 1.0 mV/Pascal (-60 dB re 1V/Pa)
Equivalent Acoustic Noise:
W5 (no band): 34 dBA
W6 (blue band): 39 dBA
Overload Sound Level:
W5 (no band): 130 dB SPL
W6 (blue band): 140 db SPL
FAQ
Product Questions, Answered