Features
Description
B6 Protective Caps shield the B6 Lavalier from dirt and dust, making it extremely water-resistant. Flat caps do not change the frequency response; Bright and Very Bright caps provide additional sibilance for voice intelligibility.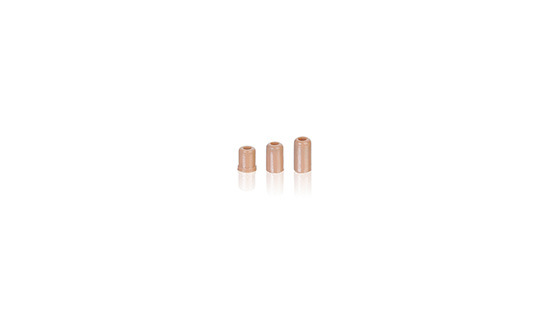 Color
Countryman products come in a variety of colors to blend in with their surroundings:
White is a versatile choice for light-colored fabrics. Use a felt-tip permanent marker to dye white caps for a custom color match to clothing.
Light beige works well for light and pink skin tones.
Tan works very well for Caucasian skin tones as well as olive complexions.
Cocoa is the ideal choice for very light brown to chocolate skin tones.
Choose Black is the most popular choice for hiding against clothes. Use it for deep brown skin, or on other skin tones when you want the mic to be visible.
When in doubt about a skin tone match, choose the darker option. That's because a mic that's too light can resemble a scar or blemish, while a mic that's slightly darker than the background resembles a shadow and draws less attention.
High-Frequency Boost
Each omnidirectional protective cap has a different high frequency response characteristic which controls the amount of "crispness" or "sibilance" (response at 15 kHz). The +4 dB ("Crisp") protective cap lightly boosts the perceived presence in your sound while leaving the lower frequencies unchanged. This cap ships standard on our omnidirectional earsets and headsets. If you experience high-frequency feedback, you should switch to the +0 dB ("Flat") cap. Lavaliers ship with the +0 cap installed.